by: Chefkoch.De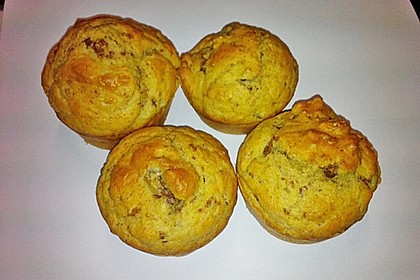 Ingredients:
1 tin / s Corned beef (about 400 g)
250 g Flour
125 g Flour (whole wheat)
3 tsp Baking powder
1 / 2 tsp Bicarbonate of soda
3 Eggs
1 tsp Mustard
380 ml Milk
75 ml Oil
Preparation:
Preheat oven to 190 ° C and grease muffin tin well.

Cut corned beef into small cubes. Combine flour, baking powder and baking soda in a bowl.

In another bowl, whisk together egg, mustard, milk and oil.

Add Flour mixture and corned beef and mix everything together.

Pour batter into the muffin cups, will fill about 20.

Bake for 25 minutes.